One thing I hope to cover with this site are profiles of those familiar – but not quite – people who've popped up throughout our pop-culture lives. Many of them are recognized but not really known, so I'd like to call out some of those with fascinating back stories.

The first such entry is Mickey Jones. IMDB shows 138 credited roles – usually as a trucker, thug, mechanic, construction worker or a biker. Alone, he could fill almost the entire Village People lineup. He was the mechanic who swindled Chevy Chase in National Lampoon's Vacation & was a semi-regular as one of Tim "The Toolman" Taylor's buddies on Home Improvement.
In the 70's and 80's, he appeared on everything from TJ Hooker to Gimme a Break as well as tons of other classic TV shows and movies. But odds are you may have actually heard him more often than you've seen him.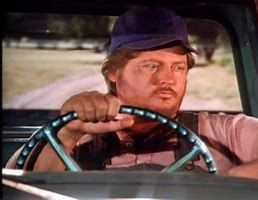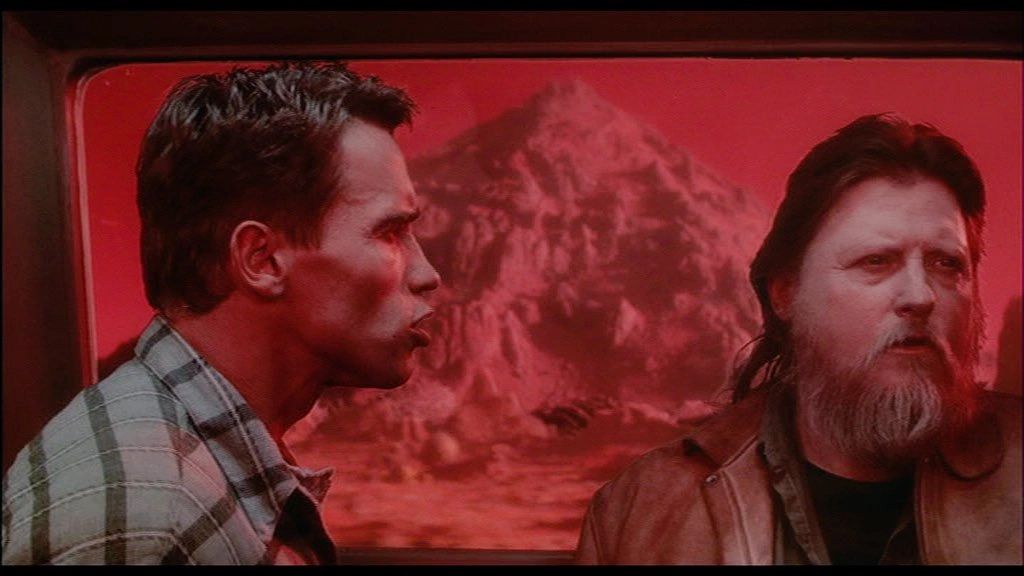 Depending on your musical tastes, though, you may have actually heard him more than you've seen him.
Jones was born June 10, 1941 in Houston, TX. He learned how to play drums as a teenager and worked as a freelance drummer for numerous acts. During this time, he was introduced to Trini Lopez and became his drummer after Lopez's drummer became sick. In 1959, Jones left the band to pursue a college degree, and quickly realized the traditional life was not for him. He moved to Los Angeles and began work as a page at NBC Studios. During this time, he reconnected with Lopez and resumed his spot as the backbone of the band, performing on a number of hits like "If I Had A Hammer", "America", and "La Bamba".
After a stint with Johnny Rivers (including playing on his monster hit "Secret Agent Man"), he was offered another huge opportunity. Bob Dylan's band was going through some changes. Levon Helm had just quit and Dylan was starting to move into a heavier sound and needed the proper accompaniment. Jones later recalled that Dylan chose him because he had the "heaviest right foot" of anybody they'd heard.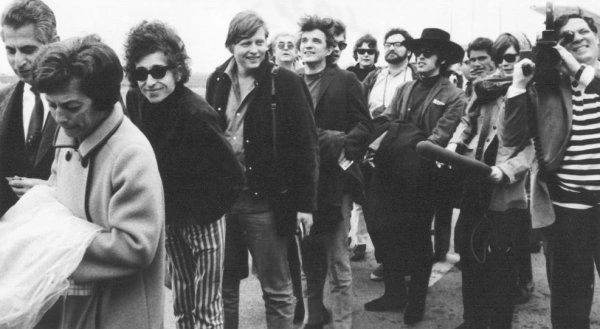 Jones was playing on May 17, 1966 at the Manchester Free Trade Hall, which came to be known as Dylan's infamous Royal Albert Hall show. When Dylan brought out his electric guitars, the crowd exploded into a chorus of jeers and boos. One member of the crowd shouted "Judas", while a stagehand screamed "play it f——ing loud!" They chose the latter and launched into "Like a Rolling Stone" to end the show. Jones claims that was the loudest he had ever played on his kit.
Jones had to take a break in 1967 after a motorcycle accident, but fate would step in yet again. He wasn't able to go back on tour with Dylan, so he was recruited to play for a rising group called The First Edition. Jones hit it off immediately with the lead singer – Kenny Rogers – partially because of their shared Texas upbringing. The band was just finishing up an album and decided to add a cover of the Mel Tillis written "Ruby, Don't Take Your Love to Town."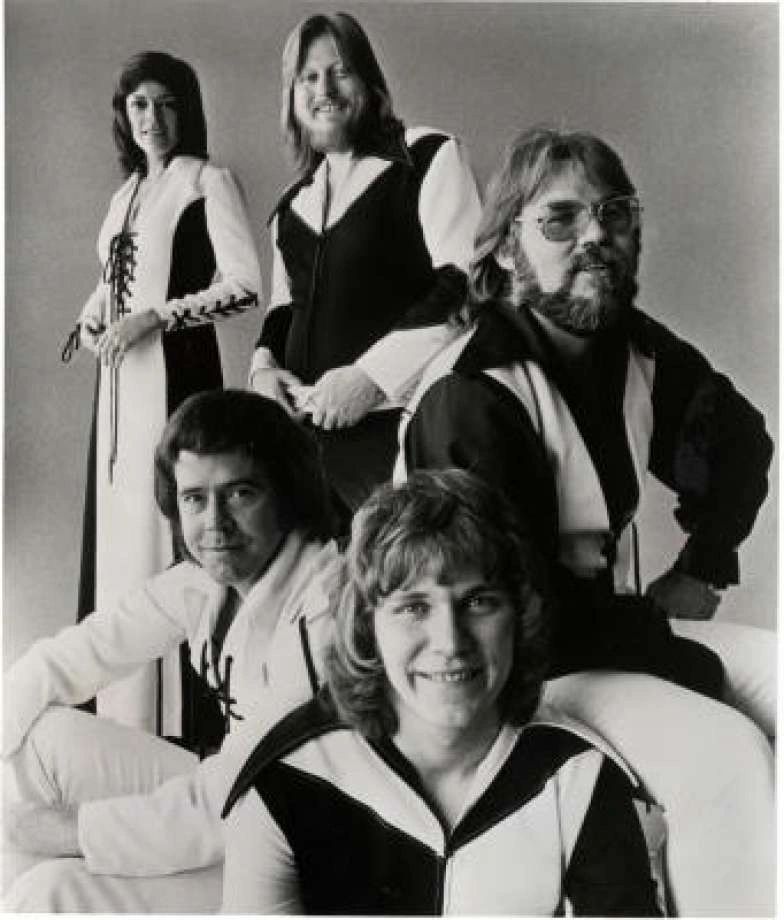 The song became a massive Top 10 hit and Kenny Rogers has cited Jones' drumming as the "signature" of the song. After multiple hit singles, the band splintered and Kenny Rogers left to begin his solo career. Despite having earned 17 gold records over his musical lifetime, Jones felt it was time for his career to move in a new direction as well .
He signed with an agent and began pursuing work as an extra for films and TV. One job in particular highlights his Forrest Gump-like career. He showed up for a photo shoot at a hotel in Los Angeles one morning and was matched to a fake wife and child. He didn't realize until he got there that the shoot was for another band's album cover. Look inside the flap of the Eagles' iconic Hotel California, and you'll see a clean shaven Jones, camera around his neck, with his "pretend" wife and child.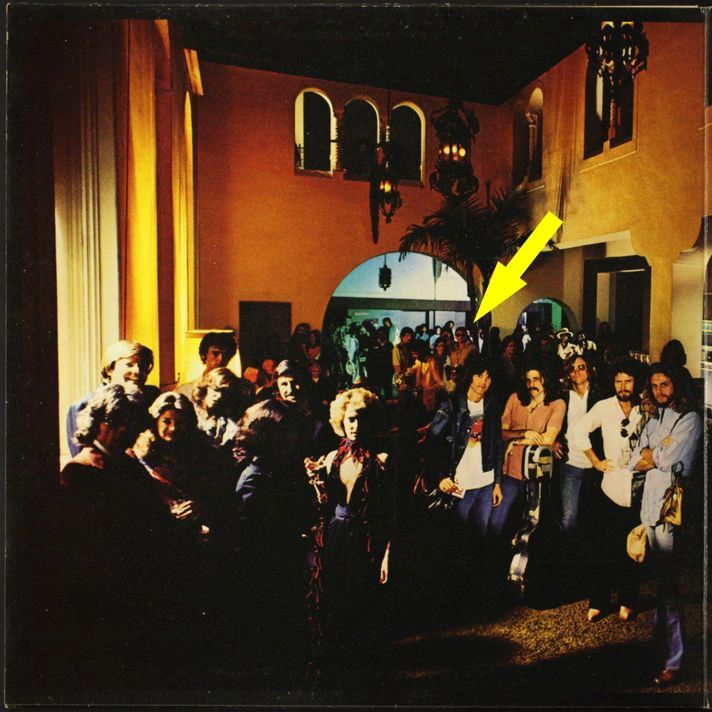 The roles started trickling in, beginning with The Rockford Files. Before long, it seemed like Jones was everywhere. Take a look at this video for a sample of his career:
When not filming, Jones was often on his motorcycle or on a stage performing and raising money for numerous charities, many of them for children. Jones passed away on February 7, 2018, leaving behind a legacy that will be tough to match.